Currently, the first members of the Clockwork Blogs program are in a photography workshop, as part of their ongoing lessons for building an authoritative blog. Last week, I took them on a virtual photography field trip to practice some of the techniques they had been learning in their lessons. I showed how to get a number of interesting photographs in one location – in this case, my local Shinto shrine (Kawahori Jinja). As my friend Chiu in Hong Kong is always happy when I publish pictures from Osaka on this poor neglected blog – and there are others who enjoy these too – I'm publishing the results of the field trip here. Enjoy!
Here is the look through the Torii (the shrine gate) at the main shrine.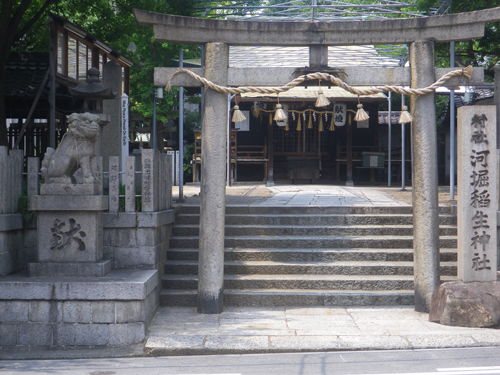 An up close photo of the large rope and lanterns in front of main shrine.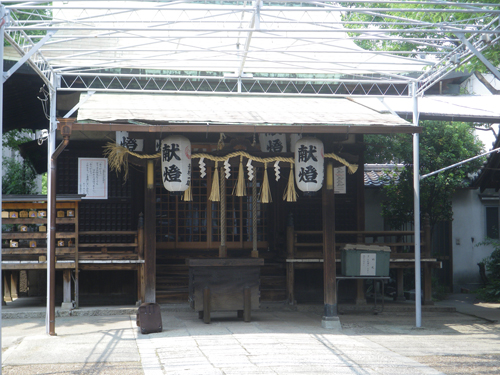 Prayer strips visitors have attached to a special frame for this purpose.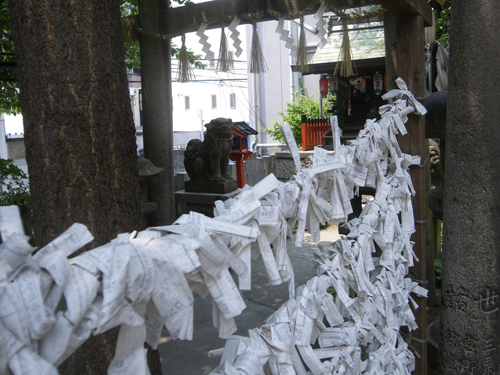 And some have attached their prayer strips to the bamboo trees along one side of the shrine grounds.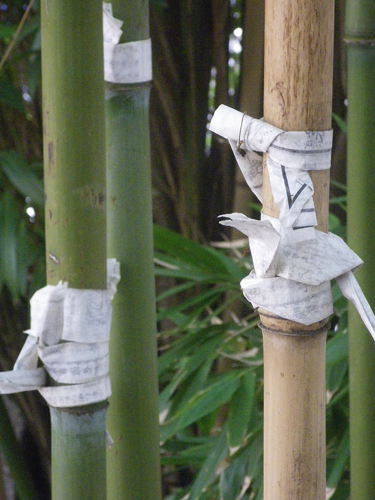 Others have bought prayer tablets and attached them near the main shrine.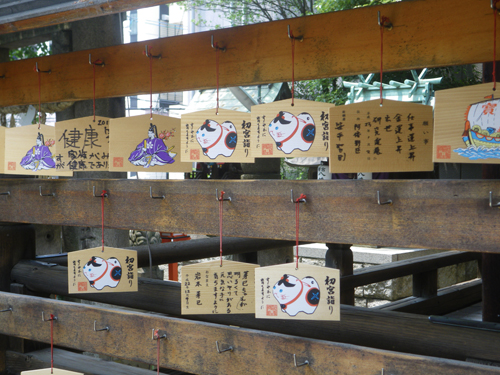 Here, a look down a small path to one of the mini shrines flanking the main shrine.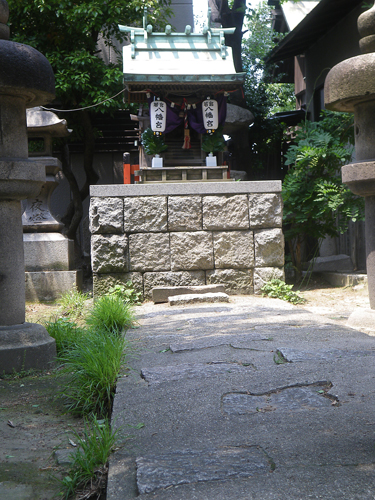 The collection box and large bell ropes in front of the main shrine.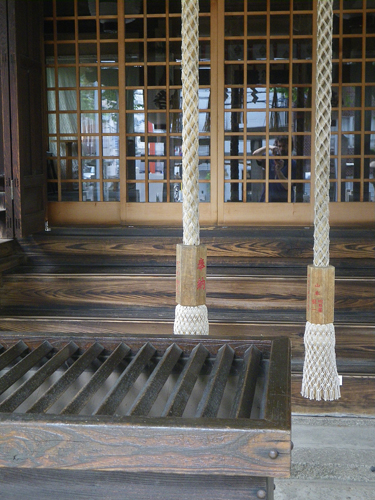 A stone shrine dog.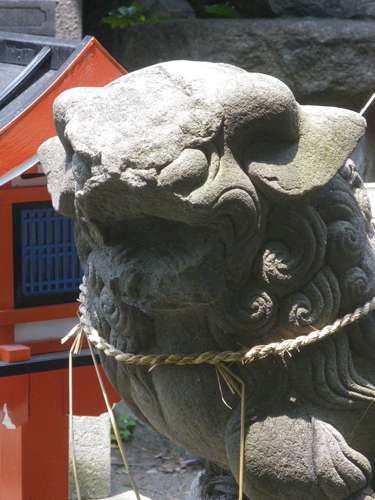 One of the stone lanterns on the grounds.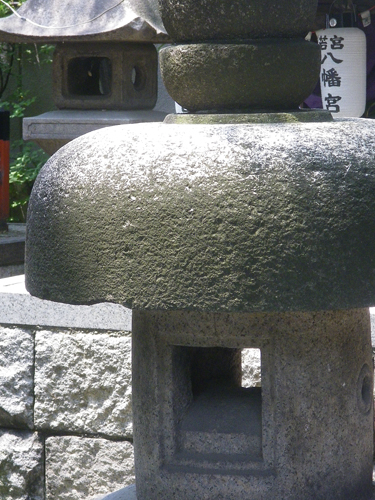 A large stone tablet.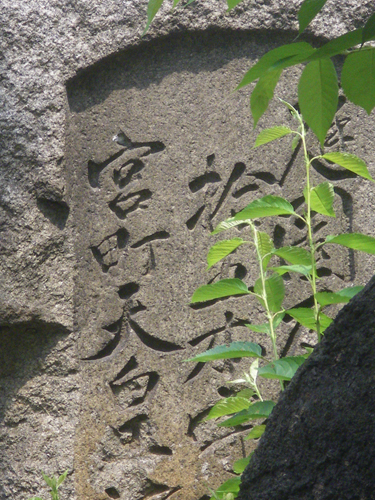 A stone pillar beside the main shrine.
A fence of stone pillars along the perimeter.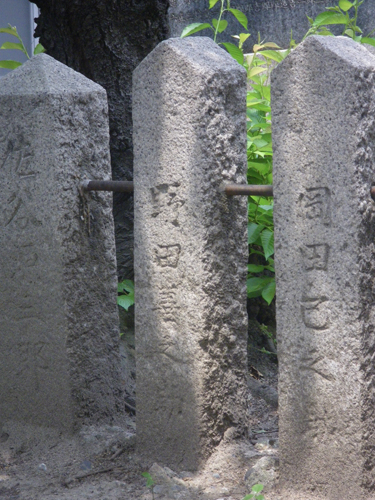 More stone lanterns beside the main shrine.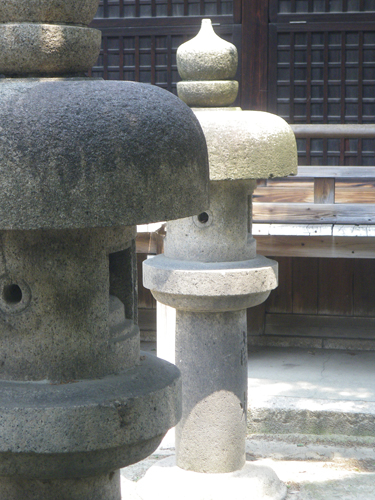 One of the local cats has found a perch in the sunshine on the side of one of the mini shrines.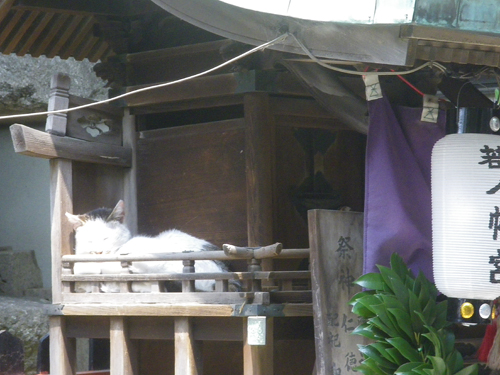 Yes. I live in a very beautiful country. OK, not all of Osaka is this photogenic (quite the concrete jungle actually), but there are countless oases of beauty throughout my city.